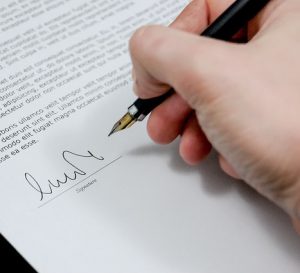 Dear Brian
I had an accident and brought a claim. The insurance company for the other side admitted responsibility for the accident and our side proceeded on that basis. However, my solicitor now tells me that the insurance company want to withdraw their admission of liability. Are they allowed to do this?
Jennifer
Dear Jennifer
There are circumstances when an admission made before proceedings have been commenced can be withdrawn and circumstances when it cannot. Unless the parties agree to it being withdrawn, the Court has to make a decision and will have to weigh up whether it would be right to allow it. Factors taken into account include whether new evidence has come to light which was not available when the admission was made, whether there would be prejudice caused to the Claimant if the admission was withdrawn or more prejudice to the person seeking to withdraw the admission if the application was refused, the stage at which the application to withdraw is made (has it been made promptly or very late in the day?) and the prospects of success of the Defence if the admission is withdrawn. If the admission was made after careful consideration of the available material and a reasoned decision was made based on that material, there would have to be a very good explanation why the admission should be withdrawn.
Brian Barr
We do not endorse any research, studies or sources mentioned within our blogs and comments. Furthermore, we do not endorse any medical advice provided, and would strongly recommend anyone seeking medical advice to contact their local healthcare provider.