At Brian Barr we understand the impact of chronic pain as legal representatives for claimants. We've comprised this list of digital applications, gadgets and tricks that may help to manage your pain as a Fibromyalgia sufferer.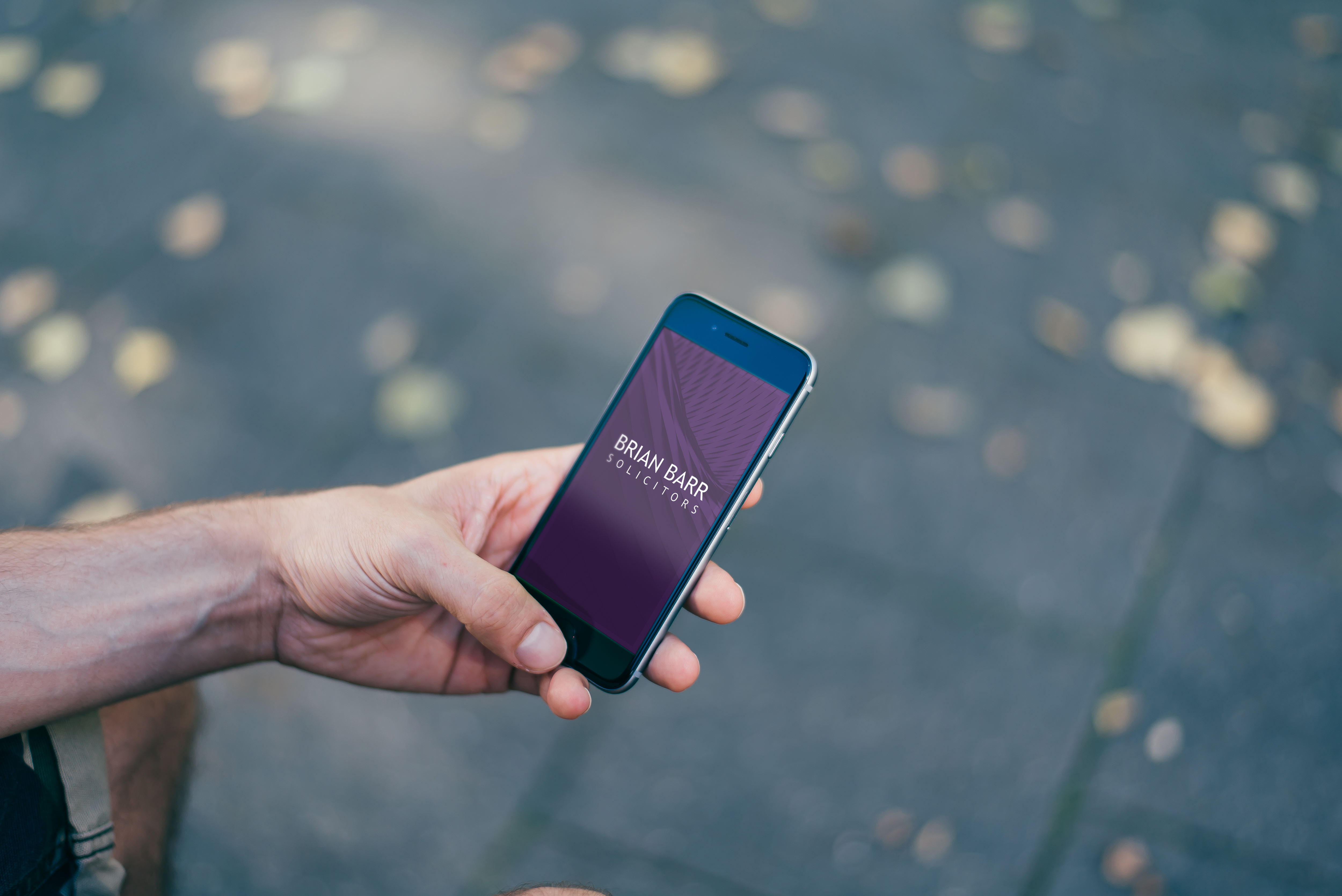 Applications (reporting & informative)
Applications provide a means of monitoring and understanding complex medical conditions, like Fibromyalgia, with regular updates about emerging trends, research and opportunities relating to the condition.
The award-winning, NHS approved, mobile app is an 8-in-1 solution for people suffering from Fibromyalgia, ME/CFS/SEID, Lupus, MS, Arthritis, or CRPS. The system can easily focus on complex conditions with over 200 co-existing symptoms populated in the app. The app's journal feature also allows users to further expand on their state of being; the application seamlessly tracks the user's medication use and sleep patterns and compiles comprehensible reports in a chart or graph format. This information is helpful to medical professionals and sufferers in order to better understand and control the symptoms.
The Fibromyalgia Magazine mobile application is an electronic version of the popular magazine that covers a wide range of topics related to Fibromyalgia. Ongoing themes in the monthly magazine include emerging medical research, alternative therapies, pharmaceutical news, advice towards treatment and pursuing an insurance or legal claim. A basic version of the Fibromyalgia magazine application is free to download but there is a subscription fee to fully access current and past editions. Monies raised are divided up to support local support groups and charities in an effort to further Britain's Fibromyalgia community.
Gadgets (pain management)
Fibromyalgia is characterised by widespread pain. There is no known cure for the condition but a variety of coping techniques are available to help patients improve their current state. We have come across these two tools that have been found to be useful in pain management:
This self massage tool was developed by a patient with chronic pain to relieve pressure in hard-to-reach sore muscles. The Thera Cane breaks up tension and helps maximise the flow of oxygenated blood to increase circulation and restore muscle function. The Thera Cane allows chronic pain sufferers to take control of their own healing by applying deep compression directly to hard, knotted "trigger points." The tool can be used sitting, standing or lying down. It is recommended to start with gentle stretching and use the tool to apply light pressure to tender areas in short intervals and slowly increase. The Thera Cane is an American product but can be purchased in the UK through Amazon.
A wide support belt is used to stabilise the spine and reduce back pain and chronic fatigue in people with Fibromyalgia. It works by improving their posture and protecting the back by ensuring the knees and hips do most of the work when lifting. There are a number of options, when selecting a back support belt for chronic pain; a breathable model with lumbar support may help. Ensure the belt fits comfortably and regularly loosen or remove it, since overuse can potentially weaken spine muscles.
Tricks (pain prevention)
We understand the troubles someone with chronic pain faces daily and know that even the smallest movements can be detrimental. Here are some tricks we've come across to prevent movements that escalate pain levels.
Prevent squatting and bending over with long handled household tools. You can often find alternatives to commonly used items like brooms and dustpans, nail clippers and hair brushes to gardening instruments. If there is not an ergonomic substitute, look for or craft extensions to lengthen existing items yourself. For example, make your keys easier to grab and turn by adding a plastic cover to enlarge the end. Be vigilant to detect daily movements that cause you strain and proactively modify these.
Pots and pans with two handles
It sounds simple but having two handles on cooking sets makes a big difference, especially when you consider the large cast iron skillets & woks found in many kitchens. The ability to grip and move hot, heavy items with both hands eases the cooking process.
Drive safe and pain free with panoramic mirrors
Constantly twisting your body and turning your neck to adjust mirrors and check blind spots, while driving, can aggravate a sufferer's pain. To stay safe and prevent additional discomfort we recommend installing panoramic and wide-angle mirrors. They're available in different sizes to fit all vehicles and can easily be incorporated by switching out your factory-installed mirror or clipping on top of it.
Everyday tasks are often dreaded and difficult for people with chronic pain. We hope this article has brought new insight into helping you to better manage the condition on a day-to-day basis. Share this article with the FM community to help others and, if you've given any of our suggestions a try, get in touch through Facebook or Twitter to let us know your thoughts.
We do not endorse any research, studies or sources mentioned within our blogs and comments. Furthermore, we do not endorse any medical advice provided, and would strongly recommend anyone seeking medical advice to contact their local healthcare provider.