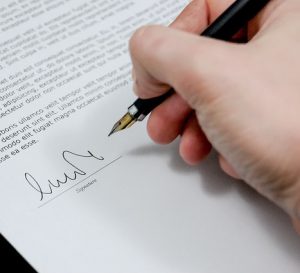 Dear Brian,
I was involved in an accident at work in which I banged my head and developed concussion. Subsequently, I developed Fibromyalgia and I believe that the accident may have played a part in the development of the condition. My solicitor has obtained a report from a Neurologist to comment on the head injury. The Neurologist has also made some unhelpful comments about my Fibromyalgia and my solicitor has therefore told me that my claim only has a very modest value. Can you help?
Tina
Dear Tina,
I feel that you should ask your Solicitor to investigate this more thoroughly before you try to settle your claim. It is possible that the Fibromyalgia has developed because of the accident and despite the disparaging remarks of the Neurologist, that is a matter that should be investigated by a Rheumatologist. You should ask your solicitor to send you to a Rheumatologist who has an understanding of Fibromyalgia. If your solicitor is unwilling to arrange this, we would be happy to take over conduct of your claim and obtain a report from a Rheumatologist.
Regards,
Brian
We do not endorse any research, studies or sources mentioned within our blogs and comments. Furthermore, we do not endorse any medical advice provided, and would strongly recommend anyone seeking medical advice to contact their local healthcare provider.