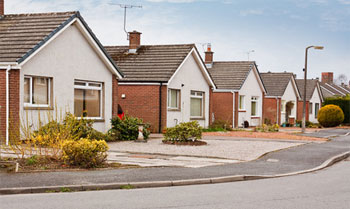 Dear Brian
I developed fibromyalgia after an accident and I am making a claim. My FM is really bad and I need to move from my present house to single storey accommodation, ideally a bungalow. Bungalows in our area are very expensive and am I entitled to claim the cost of one through my law case?
Fredrick
Dear Fredrick
This needs a bit of explaining. If the Defendant paid for a new bungalow in its entirety, you would be making a substantial gain. Not only would you have your existing house, but you would have a bungalow as well. It follows, therefore, that you would be expected to sell your house to buy the bungalow. The Defendant would not, however, have to pay the whole difference between the amount for which you sold your house and the amount that you paid for your bungalow. The law acknowledges that you would have to tie up capital to pay for that bungalow and allows you to claim 2.5% per annum interest on the amount of that capital, multiplied by the number of years that the capital is likely to be tied up.
In addition, you would be able to claim the actual costs of adapting the bungalow to suit your needs. However, where the adaptions enhance the value of your bungalow, that added value has to be subtracted from the claim for costs of the adaptations. On the other hand, if the adaptions diminish the value of the bungalow, that diminution in value should be added to your claim for the costs of adaptations.
This is a complicated area and needs to be handled carefully by a solicitor. It will often be necessary to obtain valuations on different properties and consider their suitability before going ahead and buying one.
Brian Barr
We do not endorse any research, studies or sources mentioned within our blogs and comments. Furthermore, we do not endorse any medical advice provided, and would strongly recommend anyone seeking medical advice to contact their local healthcare provider.