When you suffer from chronic pain, it's a lot easier coping when you know you're not alone. Social media has played an enormous role for housebound sufferers, by creating online communities where they can share experiences, swap advice, or simply find a shoulder to cry on.
Unfortunately, because social media makes it easy for strangers to connect with each other, it also attracts unscrupulous people who can take advantage of you or worse post malicious messages or mount a bullying campaign against you. When you're suffering from chronic pain, it's the last thing you need.
If you're running a Twitter of Facebook page, there are some basic steps you can take to protect yourself…
1. If you're running a Facebook campaign, ensure you set up a page that is separate from your personal account. (a) This ensures that visitors don't have any contact with your friends and family (b) as administrator, you're anonymous so no one knows the identity of who is posting content.
2. On Facebook, there are permissions settings that enable you to control what can be posted on your page. The obvious areas for restriction are limiting the ability of your audience to post photos and videos on your wall. If you're unsure of how restrictive you should be, then the safest bet is to be draconian to begin with, limiting most commentary and to remove the restrictions slowly when you feel more comfortable in trusting those who view your page. This is easy to do and it comes across better if a support group is seen to become more permissive than more restrictive. In the long run, preventing visitors from posting comments on your page defeats the whole purpose of Facebook.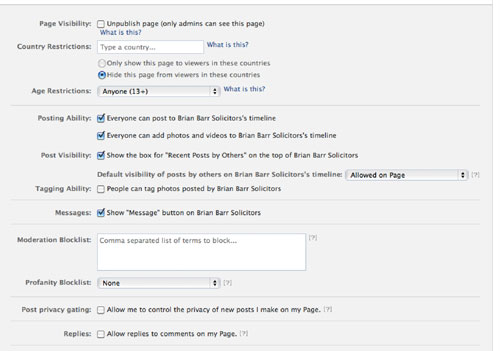 Unlike personal Facebook pages, neither fans nor administrators should be able to tag a person's picture.
3. Facebook also has the capability to block certain people, language or other unwanted content. You can for example set up a list of words of phrases that cannot be mentioned on a Facebook page. Facebook has an email notification system so that your administrator is aware ASAP of any posts or comments made on their Facebook page.
4. If you're managing a Twitter page, you similarly have the ability to be notified whenever someone mentions your support group. If you receive malicious or inappropriate messages from other users, you have the ability to block their account or report them for spam. The steps you need to take are listed here.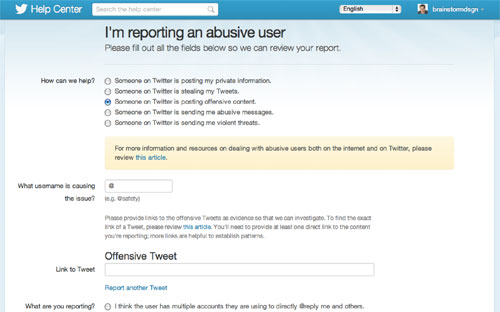 When setting up a support group, internet safety should always be a primary concern, but this should not put you off social media. Provided you take the above simple steps the benefits will far outweigh the risks.
We do not endorse any research, studies or sources mentioned within our blogs and comments. Furthermore, we do not endorse any medical advice provided, and would strongly recommend anyone seeking medical advice to contact their local healthcare provider.