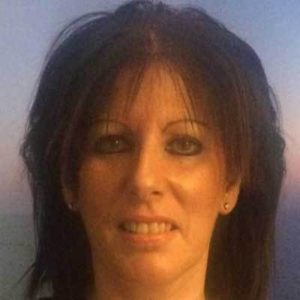 Working with fibromyalgia can be challenging, but being honest with your employer can make things a lot easier. We discuss how and why.
The chronic pain and fatigue associated with fibromyalgia can make working life very difficult, although many sufferers strive through and continue to keep a full or part-time profession. Being open and honest with your employer can often seem like a daunting task, however, by doing so you're able to alleviate pressure and in turn make things a lot easier for yourself. In this blog post, we speak to Sue Hadden, to find out how she personally approached the situation and the impact it has had on her condition and working life.
First of all Sue, how did you tell your employer about your fibromyalgia diagnosis?
I decided to tell my employer during the interview stage; I knew I had to be honest and just come out with it, so I did. However, to ensure I was taken seriously, I emphasised that I was not in the habit of taking days off work and that I worked hard through the pain barrier. Afterwards, I thought I'd blown my chance, but here I am a fifteen months  later loving what I do for a living.
What were your initial fears about telling your employer about fibromyalgia?
Initially, my main fear was that they would already know the symptoms associated with fibromyalgia and, as a result, think that I would not be able to cope with the job at hand.
After being honest with your employer, what has changed in the workplace in order to make things more comfortable for you?
Like any other fibromyalgia sufferer, I experience a wide range of symptoms and it's not always that easy and can be very challenging. My employer has been very empathetic, and has made reasonable adjustments for me, as well as ensuring that my office space and chair are suitable.
I thoroughly enjoy coming to work everyday, and the fact that I don't need to hide how I'm feeling if I'm having a bad day relieves a lot of pressure. I truly understand what clients are going through, and one client in particular referred to me whilst on the phone as their lifeline, proving that how we do things is just as important as what we do.
Have you experienced any other positive effects as a result of telling your employer about fibromyalgia?
Being open with my employer has made it easier to talk openly about fibromyalgia to my colleagues and other people in general; in the past, I've kept quiet about my condition and even now, there are people who I've known for a very long time who don't know I suffer with fibromyalgia. I have been able to give 'Talks' to different Support Groups about my life,  and I believe it has helped other people cope better with their Fibromyalgia. The feedback has been excellent, and I find that very rewarding. Revealing you have fibromyalgia can be tough, but if you're willing to be open and honest, you won't feel as isolated and you can make people more aware of this condition, and what helps and what doesn't, as well as possibly making a difference along the way.
Sue's honest and forthcoming approach to her diagnosis has allowed her to feel more empowered and in control of her disorder. That's in addition to being able to better cope with symptoms and manage her workflow. If you're also a fibromyalgia sufferer and struggling in the workplace it may be time to have this discussion. Here are some pointers to help prepare and keep in mind:
– Get all the facts straight prior to the conversation because they'll most likely have questions about the condition.
– Write down points you want to stress and bring them with you, so the discussion isn't deviated off topic and you don't leave feeling unheard.
– Bring any supporting documentation. There is no need to share all your personal details but a written diagnosis from your doctor may help demonstrate your illness is real and ongoing.
– If you have a human resource department talk to them first to find out your rights, relating to the laws and regulations regarding workplace discrimination against those who have very real and verifiable health conditions.
– There's a chance your employer may not be supportive, so be prepared in any case.
– Talk about what you can do. Mention your triggers and weakness but don't overly focus on the negatives but rather talk about your strengths.
During the conversation do your best to keep your employer at ease by remembering this is completely new to them. Take initiative and don't downplay your capabilities. Let them know your quality of work may actually improve without the extra stress of hiding your condition. All and all, the goal is to assure your workplace that you're still a valuable employee with lots to contribute.
If you're still unsure whether or not to tell your employer about your fibromyalgia diagnosis or you feel that you've been unfairly treated in your workplace, get in touch with us here for further advice on your specific case.
We do not endorse any research, studies or sources mentioned within our blogs and comments. Furthermore, we do not endorse any medical advice provided, and would strongly recommend anyone seeking medical advice to contact their local healthcare provider.