Dear Brian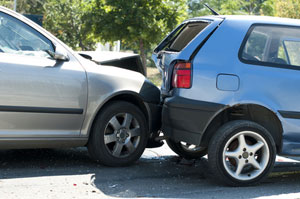 I was involved in a road traffic accident and suffered a whiplash injury. After a few months, I started to develop widespread pain before being diagnosed with fibromyalgia. I can no longer work and I receive a lot of care from my partner. All this is causing a strain on my relationship. I am so stressed out all the time. I feel like I have to walk on eggshells.
My solicitors have obtained a favourable report linking the cause of the fibromyalgia to the accident. However, about a year after the accident, I started to develop severe and debilitating headaches. I frequently have to lay down in a dark room for hours at a time. I now need even more care and there is less of a chance that I will ever return to work.
My solicitors have advised me that my claims for loss of earnings and care will be limited up to the time when I developed the headaches. They have advised me that the headaches are not related to the accident because I did not suffer a head injury, or even bang my head, at the time of the accident. I would, they say, have therefore been unable to work and required care from this point even if the accident had not occurred.
Could there be any link between the fibromyalgia and/or the road accident and the headaches?
Tina
Dear Tina
Your solicitors would need to obtain reports from a Neurologist and a Psychiatrist to comment on the possibility of a link between the accident and the headaches.
However, even if the headaches would have developed in any event, it could be the case that the stress caused by the fibromyalgia as well as its effects on you physically are preventing you from getting your headaches under control. It could be that the added stress is actually making the condition worse. If either of these are correct, you would certainly be able to claim something extra for the headaches.
Brian
We do not endorse any research, studies or sources mentioned within our blogs and comments. Furthermore, we do not endorse any medical advice provided, and would strongly recommend anyone seeking medical advice to contact their local healthcare provider.