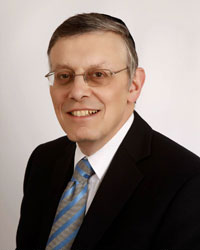 Leading CRPS lawyers, Brian Barr has won a settlement of over £905,000 for 44 year old Neil Swift, who developed Complex Regional Pain Syndrome (CRPS) after an accident.
Neil Swift was an HGV driver for a Civil Engineering Company.  On 25 July 2010 he returned to the Company yard, only to find a JCB blocking the entrance.   His Manager asked him to move the JCB so he could put his HGV in the yard.  The JCB had been vandalised and its windows smashed.  Neil climbed up the steps on the driver's side of the cab but was unable to unlock the damaged door from the outside.  He attempted to reach inside through the broken window to unlock the door but, as he did so, he slipped and cut his left arm badly on protruding pieces of broken glass.
In the incident Neil damaged his radial artery, median nerve and flexor tendons. He developed CRPS for which he underwent a median nerve block, Guanethidine blocks, physiotherapy, Pain Management, a Sympathectomy and a nerve graft.
Sadly, Neil has been left with a virtually functionless left arm and hand.  He is right handed. He has not been able to work since the accident.
At an early stage, the Company accepted that they had exposed him to a risk of injury and they accepted responsibility.  They argued, however, that he was also partly responsible because he should not have put his arm through a broken window.  There was some force in that argument and the Company were looking for a discount of 25%.  We negotiated that down to 15%.
For Neil, his wife and their two young children it has been a really difficult time.  Neil really enjoyed his work and was very popular.  A really good father and husband, much of the stuffing has been knocked out of him by the unrelenting pain of the CRPS and Neil's inability to work or do very much.  Nevertheless, he and his wife are great fighters and now that they have got some financial security for the future, life should start to perk up for them.
Claims for damages are made up of various different aspects.  In Neil's claim a rough breakdown of the full claim (before the 15% discount was applied) is as follows:
Pain and suffering  –  £100,000
Interest  –  £4,500
Ongoing treatment costs  –  £25,000
Past loss of earnings  –   £90,000
Interest   –  £828.
Future loss of earnings  –  £400,000
Pension  –  £25,000
Past care  –  £35,000
Miscellaneous expenses  (including interest)  –  £50,000
Transport, aids and equipment and expenses  (including interest)   – £26,692
Future care   –  £308,057
After the settlement Neil said "If I could turn back time four years I would. I loved getting up and going out to work. Driving HGV vehicles is all I've ever done. The accident in itself was horrendous but life since has been far worse. The  pain I suffer on a daily basis and lack of independence has been the biggest challenge and still is. Brian and his team have worked tirelessly to get the result achieved. Although I wish I could turn back time, Brian has helped to get a result that will help me to provide for my family in the future."
Brian Barr was understandably delighted that we had been able to see Neil compensated at such a high level.  He said "this will go some way to making life a little easier for Neil and his wonderful family.  The accident came as a terrible blow to Neil, but he is a brave man and he has managed to make the most of very difficult circumstances. I feel quite sure that he will continue to do so in the future with continuing excellent support from his wife Amanda.  We have specialist knowledge and expertise in CRPS cases and we are happy to help as many CRPS sufferers as we can".
We do not endorse any research, studies or sources mentioned within our blogs and comments. Furthermore, we do not endorse any medical advice provided, and would strongly recommend anyone seeking medical advice to contact their local healthcare provider.