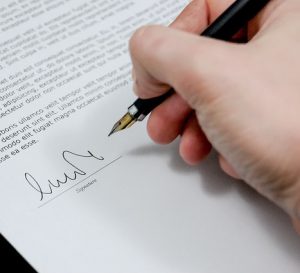 Dear Brian
I was injured when I fell off my bicycle because of a defect in the road. The Highway Authority accepted responsibility for my accident. We then started a legal case and in their Defence the Authority denied liability.
I am told that nowadays the Court have to give permission if an admission is going to be withdrawn after proceedings have been issued and the Authority have applied for permission. They say they have a strong case on liability and their admission was an error by the claims handlers. Even if it was defective, they say, that would be the responsibility of a contractor and they could not claim indemnity against the contractor unless the admission was withdrawn. What do you say?
Marilyn
Dear Marilyn
It is always very unattractive when a party tries to withdraw an admission. Your hopes have been raised and then dashed. In a recent case, the Judge refused to let the Defendants get away with it. He looked at their Inspection records which showed no defect in the road when the Claimant's photographs showed a clear defect, which the Claimant had mentioned to paramedics at the time. The Judge was not persuaded that the Defendant could not seek an indemnity from its contractors. The admission of liability therefore remained in place.
Brian
We do not endorse any research, studies or sources mentioned within our blogs and comments. Furthermore, we do not endorse any medical advice provided, and would strongly recommend anyone seeking medical advice to contact their local healthcare provider.