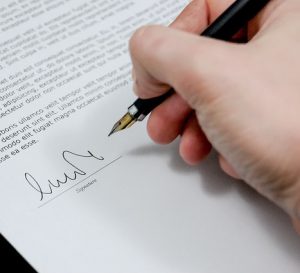 Dear Brian,
I went into hospital for an operation in 2011. It did not work out at all well. In fact, I think that the surgeon botched it. I never felt well after the operation and eventually I was diagnosed with Fibromyalgia. I know that there is a three year time limit for bringing claims, but I was only diagnosed with Fibromyalgia 18 months ago. Can I bring a fibromyalgia compensation claim?
Sybil
Dear Sybil
Your question raises some important principles. To work out the three year time limit, you have to go from when you first suffered the injury, not from when you discovered that you had Fibromyalgia. Your operation was in 2011 and you must have known within a few days of that operation that it had not worked out. You had ongoing problems afterwards and the Courts would expect you to have investigated whether you were the victim of negligence or not. If you had discovered that you were suffering as a result of negligence within that period of investigation, the Courts would expect you to have commenced Court proceedings within the time limit.
Assuming that the operation was negligent and that can be proven, you would have to rely upon the Court exercising its discretion in your favour to allow you to bring proceedings outside the three year time limit. They might do so but there is a big risk that even if that discretion was exercised in your favour you would have to pay the Defendant's costs of litigating the discretion issue. This could be prohibitively expensive for you.
You might argue that there was nothing seriously the matter with you until you were diagnosed with Fibromyalgia but it is a weak argument. You would have been suffering from Fibromyalgia symptoms for some time even if you did not have the specific diagnosis of Fibromyalgia. Therefore, I would advise you to think very carefully before you commit yourself to this claim. You should also know that not many Solicitors would take on a case like this if they were having to do it under a "No Win No Fee" Agreement and legal aid would not be available for such a case any longer.
Regards,
Brian
We do not endorse any research, studies or sources mentioned within our blogs and comments. Furthermore, we do not endorse any medical advice provided, and would strongly recommend anyone seeking medical advice to contact their local healthcare provider.