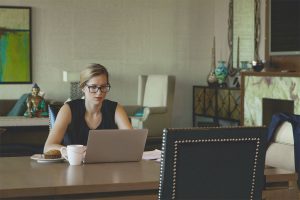 Social media is a useful tool to reach a demographic of people that share a common denominator, like a friend or family member, hobby or a current state such as a location or illness. In this post we review why social media sites have become so popular in the fibromyalgia community and explain how using them, while pursuing a personal injury or health insurance claim, can potentially undermine your condition.
Understanding the Legalities
The first step to using social media effectively is understanding your actions online can and will be used against you. Don't underestimate the lengths lawyers and investigators will go to defame your credibility in an effort to avoid a settlement. Reviewing a claimant's online activity for contradictory evidence has unfortunately become common practise. This is affirmed by Scott Huiras of SECURA Insurance, in our previous blog post, Could Big Brother Be Watching You?,  as he reviews usual tactics to conduct background checks on claimants.
"We found that as part of our investigation process, it helps to use social media to learn about our claimants. We can check Facebook and Twitter to find out what a claimant shares publicly that may be related to the claim. If a claimant is telling us he cannot ski because of an injury, and he tweets about a recent ski trip, we can use that information to show that the injury is clearly not affecting him the way he said it was."
If you're wondering if material gathered through social media sites can actually be considered admissible by a judge- the answer is yes. This shouldn't be too surprising considering social media outlets, be it microblogs or social media giants, have become fully integrated in society. The act of digging into a plaintiff's personal life isn't new to the juridical system. Court's have always been able to order the disclosure of private letters, diary entries or emails, and more frequently now posts on social media accounts, if they are relevant to the issues being decided.
An example of how social media can be harmful
Over the years as leading lawyers for fibromyalgia, CRPS & critical illness claims we've seen first hand how social media has negatively affected the outcome for various claimants. This was the situation for Barry. He was involved in a road traffic accident, suffered severe whiplash that later developed into fibromyalgia as a result. His condition left him with limited ability to function. He was forced to leave work and struggled through household chores. Barry found himself restless and up all night, which was reflected through his Facebook activity. This was brought into question during this hearing, with numerous printed pages supporting his ongoing Facebook presence, causing the court to become skeptical around the extent of his symptoms. Implications were made on whether or not Barry was exaggerating the severity of his fibromyalgia. The defendants implied he must be capable of maintaining an office-based position, given his extensive computer experience displayed recently. Barry mentioned his activity consisted of games and adding comments, that require little concentration. He added, he would only use the computer for short stints, rest and then return but unfortunately the court had already come to a conclusion based on the evidence portrayed on social media. Barry wrote us for advice in the Ask Brian column of Fibromyalgia Magazine, as highlighted in our blog linked here: //brianbarr-uat.mytimpani.co.uk/2013/03/04/will-using-facebook-undermine-my-fibromyalgia-claim/
Top reasons to use social media
Social media clearly hindered Barry in his claim against his employer but this isn't always the case. Online communicative platforms can be very beneficial for a many reasons. Research shows the main reasons fibromyalgia patients use social media is to connect, share and keep up to date, as detailed below:
Connect:

it can be daunting suffering from a chronic illness alone. Popular social media sites like Twitter, Facebook and Linkedin among others, allow you to become versed in a virtual space filled with people that can relate and empathise with your current state. These online tools play are enormous role in the coping and pain management of housebound sufferers.
Keep up to date:

fibromyalgia is such a complex condition with

no known cure

. New and emerging clinical trials and coping techniques, from

modern and traditional medicine

to

technology, tools and tricks

, are constantly breaking out. As a sufferer being aware of these opportunities and hearing feedback can be helpful and may even lead to something that works well for yourself.
All and all, social media is a great way to create campaigns and spread the word about an event or support group, as outlined in this blog post: //brianbarr-uat.mytimpani.co.uk/2013/06/25/how-to-promote-your-support-group-on-facebook-whilst-staying-safe/. It's also a means to build a connection with fellow sufferers. The online environment facilitates a non-judgemental atmosphere for people to express how they're really feeling with those who can relate. The camaraderie people are able to gain online is truly incredible. The possibilities are endless, so connect with us on Twitter or Facebook to keep up to date with our latest research and stories relating to fibromyalgia and other critical illnesses. 
We do not endorse any research, studies or sources mentioned within our blogs and comments. Furthermore, we do not endorse any medical advice provided, and would strongly recommend anyone seeking medical advice to contact their local healthcare provider.