A recent Canadian study has found that practicing yoga twice a week for eight weeks reduced the symptoms of chronic pain and mental stress in women with fibromyalgia.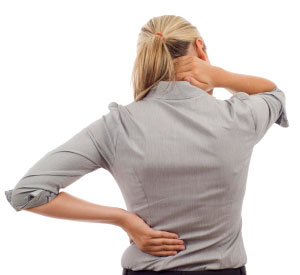 The study the first to look at the effects of yoga on levels of the hormone cortisol in women suffering with fibromyalgia. Previous research has found that women with fibromyalgia have lower-than-average cortisol levels, which can contribute to chronic pain, fatigue, and stress sensitivity, according to the researchers.
In the latest study, participants' saliva revealed enhanced cortisol levels following a programme of 75 minutes of yoga twice a week eight weeks. Patients also reported significant reductions in their pain levels, as well as a mental boost from the yoga practice.

"Ideally, our cortisol levels peak about 30-40 minutes after we get up in the morning and decline throughout the day until we're ready to go to sleep," said the study's lead author, Kathryn Curtis, a PhD student at York University in Canada. "The secretion of the hormone, cortisol, is dysregulated in women with fibromyalgia."
The study, published in the Journal of Pain Research follows another published earlier in the year that found that patients with rheumatoid arthritis who practiced yoga showed significant improvements in their symptoms.
We do not endorse any research, studies or sources mentioned within our blogs and comments. Furthermore, we do not endorse any medical advice provided, and would strongly recommend anyone seeking medical advice to contact their local healthcare provider.