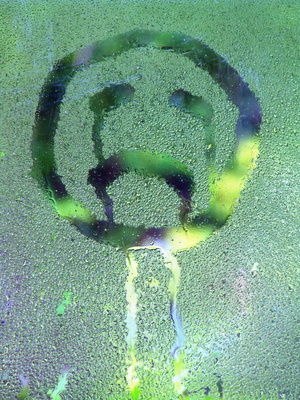 Whilst the festive season is well and truly behind us the chill that accompanied it is certainly lingering on. As a Fibromyalgia sufferer, the challenges that this can weather bring may be particularly acute.  Typically, this condition heightens the negative effects that the cold may induce, including:
A disruption in your sleep cycle
Seasonal Affective Disorder (a form of depression associated with lack of sunshine)
Tense muscles, resulting in increased pain
To minimise any unnecessary discomfort and help keep Jack Frost at bay, we'd like to share the following five tips with you:
Warm socks
Keep your feet toasty during the remaining winter months by wearing some extra-thick winter or knee-high socks, or a few layers of thinner socks (ensuring they are comfortable enough not to affect your circulation).  In general, layering clothes is a great idea as it can help to trap warm air and offer your body protective insulation. Padded or lined boots are also a worthwhile investment. Whilst the British Medical Journal refutes the myth that most of our body heat is lost through our heads; a hat, scarf, gloves and thermal coat will certainly help ensure that you stay snug outdoors.
Hot dinners
There's nothing like a bit of comfort food to fend off the cold, and soup, oatmeal and roast dinners are all firmly established winter favourites.  The BBC good food guide has put together a particularly appetizing set of recipes that might add a few new treats to your seasonal repertoire.
Mug of cocoa
For a quick burst of internal warmth, grab a mug of hot chocolate, Ovaltine or milk. Whilst excessive caffeine is not recommended for Fibromyalgia sufferers, green tea provides a healthy alternative and is believed to provide immune-boosting effects.
Bath time winter warmers
What could be better than sinking into a warm bath before you go to bed at night?  Why not try maximizing the experience by relaxing with some candles or using an aromatherapy oil burner in your bathroom.  For further added luxury, lavender bath oil is said to soothe both the body and mind and will help ease you into a peaceful night's sleep.
As snug as a bug in a rug
When it comes to bedtime, consider an electric blanket or layering several blankets (that can be added/removed if your temperature fluctuates throughout the night).  A sophisticated range of heating products are readily available on the market, such as heating pads or microwavable products that might also be worth a try. But, if it is simplicity you are after, you can always cuddle up to a good old-fashioned hot water bottle!
Other top winter tips for Fibromyalgia sufferers include:
Buying a SAD (Seasonal Affective Disorder) lamp to combat the depressive effect connected to a reduced exposure to sunlight over the winter months. However, be sure to speak to your GP and check the manufacturer's instructions before use.
Staying active by participating in some indoor exercise.  A simple Google search for "Fibromyalgia exercises" will give you access to a range of choices on Youtube, from simple stretches to pilates.
And finally, remember that the cold weather need not isolate you this winter; a few clicks on the internet will give you access to a range of friends across Social Media resources (such as twitter and Facebook), forums and other support networks.
We do not endorse any research, studies or sources mentioned within our blogs and comments. Furthermore, we do not endorse any medical advice provided, and would strongly recommend anyone seeking medical advice to contact their local healthcare provider.