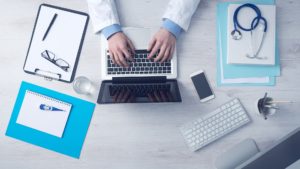 What is the connection between fibromyalgia and hormones? The is no definitive correlation, however, there is a lot of speculation surrounding this subject in medical community. Researchers suggests a hormone imbalance could be a contributing factor in people developing the disorder, as well as a means of irritating symptoms in diagnosed patients. In this blog entry we take a deeper look at this topic.
Can a hormone imbalance cause fibromyalgia?
There is no sure answer to this question because there is not a complete understanding of what exactly causes fibromyalgia. As mentioned in our previous blog entry, What causes Fibromyalgia?, fibromyalgia symptoms are often first seen following a trigger event such as a viral infection, mental trauma or physical trauma such as an injury in a public place, at work or in a road traffic accident. The impact from this traumatic event leave many people facing the long-term effects of fibromyalgia.
A leading theory is that this incident has disturbed their central nervous system that processes pain messages around their body, which could be reflective of a hormonal imbalance. The NHS reports, in the article Causes of fibromyalgia, people with fibromyalgia have abnormally low levels of the hormones serotonin, noradrenaline and dopamine in their brains. These hormones are required for regulating everyday behaviours such as mood, appetite, sleep and our reaction to stressful situations. There's also evidence to suggest an imbalance of other hormones, such as cortisol and oestrogen, may contribute to fibromyalgia.
Major hormonal changes
Significant research is ongoing to explore the link between gender roles in fibromyalgia, considering the vast majority, approximately 85%-90%, of all fibromyalgia patients are women. Some researchers suggests this is due to the fact that women are more prone to large hormonal shifts are various life stages, as detailed below:
As mentioned in our prior blog entry, Women suffer more from chronic pain than men, but why?, hormones in women tend to start fluctuating during puberty as a response to pain at different points in their menstrual pain. Post puberty, women's sensitivities to pain has been known to create a pattern that can persist through adulthood with the majority of chronic migraines, irritable bowel syndrome and fibromyalgia sufferers being female.
There is a tremendous increase in the amount of hormones in a woman's body during pregnancy, but due to our individuality there is no telling how we will react to them. In the initial stages, the majority of fibromyalgia patients report typical symptoms of pregnancy such as morning sickness, headaches and dizziness. Once these side effects subside, leading up to the third trimester, their fibromyalgia flares-up. Although, on the contrary, some doctors say pregnancy helps to lessen, or even eliminate, symptoms associated with fibromyalgia. They speculate this could be from the extra ovarian hormone relaxin in the body during pregnancy.
Most women are diagnosed with fibromyalgia, between the ages of 40 to 55, during menopause. Medical researchers believe symptoms noticed at this stage in a woman's life are most likely triggered by a decrease in the amounts of estrogens. The typical post-menopausal woman produces 40 % less oestrogen than a woman who is still experiencing menstruation and therefore experiences symptoms like anxiety, depression, and sleeplessness. It's when other hormones are low or unbalance that trigger the full spectrum of fibromyalgia but it can be difficult for doctors to distinguish the difference between normal menopausal features from fibromyalgia, since symptoms overlap.
Research shows there is a clear path connecting hormones and fibromyalgia but more evidence is essential to understand this exact relationship. If you would like to speak with one of our solicitors about a fibromyalgia related claim, then call us on 0161 737 9248 or fill in our online contact form. 
We do not endorse any research, studies or sources mentioned within our blogs and comments. Furthermore, we do not endorse any medical advice provided, and would strongly recommend anyone seeking medical advice to contact their local healthcare provider.