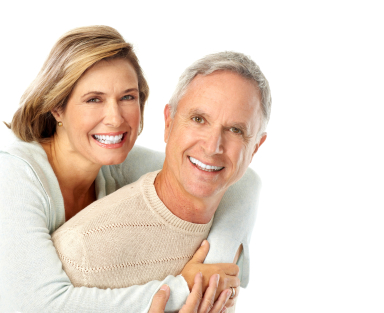 The stress and life-changes involved in coping with a chronic pain illness, such as Fibromyalgia, can take their toll on even the most solid relationships. In working through these difficulties it is important for you and your partner to communicate with each other and realise that, whilst chronic pain can magnify a relationship's imperfections, working together can also make your relationship stronger.
Positive communication
Suffering from a chronic pain illness can be overwhelming at times and you would be forgiven for feeling like a good whinge. Try to remain positive in your communications with your partner on this front.  Fibromyalgia can be a difficult disease for non-sufferers to understand as one day you might feel quite functional, whilst the next can be agonising. Try to share as much information about the illness as possible so that your partner has a clearer idea of what you might be going through.  Internet resources such as the National Fibromyalgia Association's website can provide a helpful start.
Sharing the burden
If your spouse is suddenly thrust into the role of caregiver, the additional household duties he/she takes on may be a cause for stress or irritation. Work with your partner to figure out a balance within the household that will work for both of you.  For example, are there some chores that you feel more easily able to manage than others, and can any tasks be dropped under the circumstances?
Let the good times roll
Spend as much time as you can with your partner doing things that you both enjoy.  On a good day perhaps you could visit a museum, or take a walk in a nearby park. Maybe you could invite friends over for dinner or a movie night? Spending quality time together is an important aspect of maintaining any strong relationship; and sharing these happy memories can be a bonding experience too.
Demonstrate your love
When you find that times are particularly tough there is nothing like a big hug to ease the worries away. If you are worried that a hug may cause pain, be creative and find another way to show how much you care.  A simple "I love you" might mean the world to your partner when tensions have been running high.
Keep fit
If you were an active person before being diagnosed with a chronic pain illness and are now feeling frustrated by your body's limitations, remember that measured exercise can be helpful in improving your condition.  Why not spend some time researching a suitable routine that your partner and you can do together.  Health.com have put together some useful ideas to get you started.
Get help
Building up issues without talking them through can easily exacerbate a problem and, if you are finding it difficult to communicate with your partner, there is plenty of help out there. "There is nothing to be ashamed of if you decide you need marriage counselling, want to join a support group, or decide to meet with a therapist" advises communications expert Dr Dede Bonner. Maintaining a healthy relationship means riding out the bad times as well as the good and sometimes we all need a helping hand when the going gets particularly tough.
We do not endorse any research, studies or sources mentioned within our blogs and comments. Furthermore, we do not endorse any medical advice provided, and would strongly recommend anyone seeking medical advice to contact their local healthcare provider.