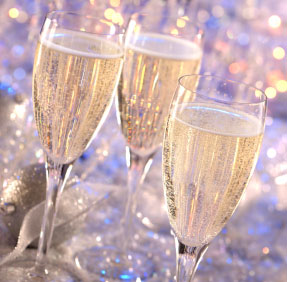 Christmas can be an overwhelming time of year for most people. Presents, money worries, decorations, organising Christmas lunch, endless social engagements, remembering to send out cards… the list goes on.  If you suffer from fibromyalgia, this can be particularly stressful: especially in consideration of the fact that the cold weather may cause additional flares in your symptoms.
However, as the words of an age old carol remind us: 'tis the season to be jolly', and we certainly don't want the fact that you have fibromyalgia to ruin your festive spirit this year!
With this in mind, we have put together six tips that may help you to get over some of the hurdles ahead this month.
1. Planning ahead
The first thing to do when planning for Christmas is to sit down and make a list of all the things you would like to get done ahead of the big day.  Once you have made the list, prioritise it into things that are really important to achieve, and things that you can do without.  This way you can make your way through as much of the list as you can, and not worry too much if you don't tick off everything. It's also worthwhile making a note of things that you may need a hand with: and then enrol a couple of trusted companions to help you with these tasks.  Do remember that Christmas is a busy time of year for everyone, so the sooner that you book people in, the better!
2. Avoiding the winter blues
As every fibromyalgia patient knows, the cold weather can wreak havoc with your symptoms and may affect anything from your sleeping pattern to causing additional muscle tension and soreness.  Keeping warm is really important so, before heading out into the cold weather, ensure that you wrap up in several layers (that can be removed easily if you find yourself overheating).  For some further tips on keeping warm, check out the blog we posted earlier this year.
3. Hitting the (online) shops
Heading out to the shops in the weeks leading up to Christmas can be a really stressful experience, and don't even mention the aches and pains that can be caused by standing in long queues.  This year, why not consider buying your gifts online.  Whilst most high street chains have an online ordering service, many smaller shops are also getting in on the act too.  If you are looking for something a little bit different, why not try a few of the more creative online marketplaces like etsy or not on the highstreet. If you have left your shopping until the last minute, and are worried that an online order won't make it in time for Christmas, make sure that you head to the shops at a quieter time, such as first thing in the morning.
4. Deck the hall with boughs of holly
When it comes to Christmas decorations, don't feel as if you have to rival the Oxford Street lights!  A simple display can be really eye-catching, and it's amazing what a set of fairy lights can do to inject a magical atmosphere into the room.  If you find that you are too tired or achy to decorate the tree yourself, why not ask a couple of good friends or family members to give you a hand one afternoon or evening.  By laying on a few mince pies you can turn it into a little Christmas gathering; what better way to catch up with your loved ones and get into the festive spirit?
5. Coping with the party season
With so many social activities taking place throughout the month of December, it's easy to feel overwhelmed.  Remember that "quality not quantity" is always a good motto to live by: only attend the event/s where you are likely to make the best memories! It's also worth bearing in mind that it's difficult to really to commit to any parties until you know how you feel on the day, good friends will be in complete understanding of this fact. If you explain this situation in advance, it can help you to avoid the feeling that you have let them down at the last minute.
6. Christmas Dinner
If it's your turn to host Christmas Dinner this year, you may well be beginning to feel in a state of exhaustion before you have even started thinking about buying the turkey! One option would be to suggest booking a table in a cosy local restaurant and let somebody else do the hard work this year. If this seems like an expensive or unrealistic idea, why not suggest a 'pot luck' lunch, where everybody brings a plate of goodies to add to the feast.  This can be a really fun way of sharing the burden as well as avoiding the stress of cooking for the masses! Here are a few Christmas 'pot luck' themes that you can share with your friends to give them some inspiration, ahead of the day.
And finally, if you haven't got around to posting your Christmas cards this year, fear not!  Fibro Action have come up with a great idea that can help you to save money, save paper, avoid the slow Christmas postal delivery, and raise money for a great charity at the same time. Win, win!  You can find out more about their e-card service by clicking here.
In summary, with a bit of forward planning, and a little "playing it by ear", we hope that you manage to get through the busy weeks ahead with a minimum of stress, and a hearty dose of Christmas cheer!
Do let us know if you have some helpful Christmas tips of your own to share!
We do not endorse any research, studies or sources mentioned within our blogs and comments. Furthermore, we do not endorse any medical advice provided, and would strongly recommend anyone seeking medical advice to contact their local healthcare provider.