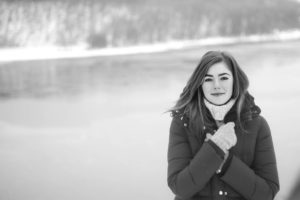 Dressing and acting in accordance with weather is no easy feat and it can be extra challenging for fibromyalgia sufferers with sensitivities to heat or cold. In this article we take a look at controversy in the medical community over whether or not a fibromyalgia patient is infact impacted by temperature change, as well as outline clothing and lifestyle choices to make sufferers more comfortable.
Many people with fibromyalgia report extremities to hot and cold, indicating their pain levels and symptoms increase with shifts in the weather. One person with fibromyalgia may find heat unbearable and cool climates soothing, whereas someone else with the same condition may feel the opposite. Typically a patient is bothered by one extreme or another, although the reasoning behind their flare-ups are noted to be the same. As explained in our previous blog entry, How does the weather affect your Fibromyalgia pain?, symptoms triggered by temperature changes can be tied to an increase in the number of sensory nerves on their palms and hands, as well as their proneness to offsetting their hypothalamus-pituitary-adrenal axis (HPA).
These facts have been disputed by Dutch researchers in the study, Weather Conditions Do Not Affect Fibromyalgia Pain or Fatigue, published in Science Daily. Lead author Ercolie Bossema, PhD, from Utrecht University indicates:
"This study is the first to investigate the impact of weather on fibromyalgia symptoms in a large cohort, and our findings show no association between specific fibromyalgia patient characteristics and weather sensitivity."
The study examined 333 female patients, that have been diagnosed with fibromyalgia for an average of two years, over a 28-day period to explore the impact of weather on pain and fatigue in fibromyalgia. The results, showing only 10-20% of the participants had a small effect from the weather, has received quite a bit of backlash within the community of fibromyalgia and chronic pain sufferers. Numerous bloggers have come out emphasizing the pain they feel in unfavourable climates, while drawing attention to clinical studies that back up their point. For instance, the Perceived Pain and Weather Changes in Rheumatic Patients retrospective cross-sectional study found fibromyalgia patients to be strongly influenced by weather change. The three week study evaluated and compared 955 patients with various rheumatic conditions to find out how weather changes impacts pain levels and disease activity.
Despite the overflow of contrasting evidence and opinions, it's important to be vigilant towards your own sensitivities and act accordingly because above all your comfort is what's most important. Here's a list of simple suggestions, we've compiled from medical and pain management experts, for fibromyalgia sufferers to incorporate to combat and ease symptoms triggered by fluctuations in the weather.
Cold
As uncomfortable the bitter cold may be, mixed with wet and clammy conditions, for the general population that level is escalated for the cold sensitive to intolerable. The trick to maintaining your warmth is to relax your muscles and restoring heat on a deeper, internal level. Once you've reached a comfortable temperature, it's important not let the heat escape, since re-adjusting is known to onset pain in fibromyalgia.
Soak in a warm bath
Drink hot liquids and eat hot meals like soup and oatmeal.
Keep your feet covered by wearing socks and slippers.
Layer using naturally thin warm fibers, like silk, merino wool, or fleece.
Light candles in your home and keep the curtains open if the sun is shining
Hot
A person that is sensitive to heat finds even slight increases in temperature unbearable. It's best to prepare yourself and your home.
Avoid home and beauty products that expel heat
Stay hydrated by carrying a bottle of water and sipping from it often, rather than waiting to be thirsty
Wear lightweight, loose fitting clothing. Stick to light colours in warm weather because dark colours absorb heat.
Soak your hands and/or feet in cold water to cool your entire self down.
Become equipped with a cooling kit comprised of a mini battery operated fan, ice packs and aloe vera.
As sufferers are aware, fibromyalgia is a complex condition so if you are facing onset symptoms, it's good practise to track them in a journal for external factors and intensity, as explained in our previous blog post Factors Complicating Fibromyalgia Diagnosis. Through this analysis you may notice a pattern of symptoms being provoked from your medication or a coexisting condition. We're always interested in hearing about personal experiences with fibromyalgia, so if you've noticed a pattern relating to your symptoms get in touch to tell us about it. Connect with us on Twitter and Facebook.
We do not endorse any research, studies or sources mentioned within our blogs and comments. Furthermore, we do not endorse any medical advice provided, and would strongly recommend anyone seeking medical advice to contact their local healthcare provider.