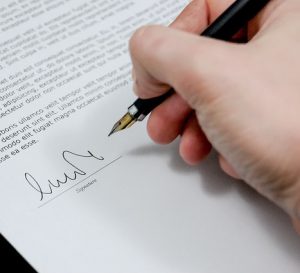 Dear Brian
I was aged 40 and a full time Medical Secretary when I was involved in an accident. Liability has been admitted. I suffered what was called a soft tissue injury and shortly after the accident developed Fibromyalgia. I need help with household tasks like washing and hoovering and I have not been able to work since the accident. What compensation will I get?
Phyllis
Dear Phyllis
The starting point will be damages for your pain and suffering. There are judicial guidelines that give a bracket of £31,000.00 – £46,300.00 for the majority of Fibromyalgia compensation claims where there are serious persistent symptoms. That figure can be dwarfed, however, by financial claims. You have not worked since the accident and we will be able to calculate your past loss of earnings and your likely loss of earnings in the future. We will also look at a claim for loss of pension and past and future expenses, including the expense of medical treatment to improve your condition.
You are receiving domestic help and we can calculate that based on the hours of help that you have needed so far and those that you are likely to need in the future.
There may also be other claims such as the need for single storey accommodation, but the ones I have mentioned are the most common for Fibromyalgia sufferers.
Regards
Brian
We do not endorse any research, studies or sources mentioned within our blogs and comments. Furthermore, we do not endorse any medical advice provided, and would strongly recommend anyone seeking medical advice to contact their local healthcare provider.