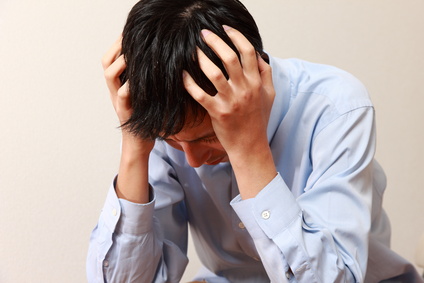 Don't be surprised if you find yourself struggling to get out of bed on Monday 20th of this month, according to some reports you certainly won't be feeling alone in this phenomenon.  Widely considered to be the most depressing day of the year, we have been lead to believe that the third Monday of January is the day when our official 'Christmas Hangover' kicks in.
Introduced in 2005, by psychologist Cliff Arnall, the 'Blue Monday' formula is based upon a theory he describes as the 'hibernation' effect.  In discussing the philosophy behind this concept, Arnall states: 'It is the combination of factors that make life right now particularly uncertain'. The idea of 'Blue Monday' unites factors including those listed below to culminate in an overall sense of panic and dread, ostensibly peaking on the third Monday of January each year.
Minimal daylight hours
Adverse weather conditions
Travel chaos
Broken New Year's resolutions
Low motivation
The arrival of post-Christmas credit card bills
Much maligned for its lack of scientific credibility it has been suggested that the concept of 'Blue Monday' was invented as a marketing device to sell package holidays to sunny resorts, amongst other theories. Opinion is, however, still divided on the subject and many of us will find that individual factors of Arnall's formula will undoubtedly affect us over the coming month.
On the positive side, Arnall also came up for a formula for the happiest day of the year that is due to land in June. Fact or fiction, Arnall asserts that the true key to happiness is fairly simple:
"A person doesn't need much to be happy. What makes us happiest are relationships with partners, family and friends."
Whether the 20th January proves to be a particular challenge to you or not, we hope that you uncover your own formula for success this year to make 2014 both a happy and memorable experience!
We do not endorse any research, studies or sources mentioned within our blogs and comments. Furthermore, we do not endorse any medical advice provided, and would strongly recommend anyone seeking medical advice to contact their local healthcare provider.