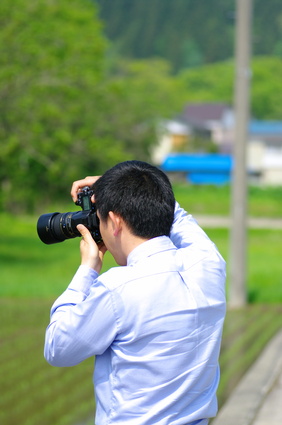 If you find yourself housebound by a chronic pain illness, such as Fibromyalgia, social media networking sites can provide a valuable connection with the outside world. It's a natural instinct to want to present our best sides to others, and many of us use social media updates to show the more fun or adventurous aspects of our lives. However, if you are making an accident, insurance or benefits claim, it's worth bearing in mind that big brother is likely to be watching you.
Social networking sites such as Facebook, MySpace and Twitter have become a popular means for anyone from college admissions tutors, insurance companies, divorce lawyers and future employers to conduct background checks on individuals.  As Scott Huiras of SECURA Insurance explains:
"We found that as part of our investigation process, it helps to use social media to learn about our claimants. We can check Facebook and Twitter to find out what a claimant shares publicly that may be related to the claim. If a claimant is telling us he cannot ski because of an injury, and he tweets about a recent ski trip, we can use that information to show that the injury is clearly not affecting him the way he said it was."
On 7th January 2014 a huge scandal unfolded in the news.  It transpired that 80 retired New York Police Officers and Firefighters had been implicated in a disability scam, in which dozens falsely claimed to have been incapacitated by the September 11th attacks. In a number of cases social media formed an important aspect of the prosecution and according to the Chicago Tribune: "Prosecutors released documents that included images of a number of the purportedly disabled suspects engaged in activities such as jet-skiing, martial arts instruction and piloting a helicopter."
Although extreme, these cases are a good reminder for us all to be mindful of the way in which we portray ourselves on social media. Insurers and the DWP can be particularly skeptical when it comes to sufferers of chronic pain, as it is both a misunderstood and inconsistent illness.   Whilst you should in no way be put off sharing your news with friends on social media sites, before posting your next update it may be useful to bear the following tips in mind:
Ensure that you don't post anything you would be uncomfortable with an insurance company (or your mother!) viewing.
Do a quick vanity search for yourself on a search engine to check what comes up.  Set about removing anything that you are unhappy with.
Ensure that your Facebook privacy settings are set to 'private' and not 'public' (to limit your viewing audience to those whom you have given permission).
Only accept friend requests from people that you know.
At Brian Barr Solicitors we are able to offer expert advice when it comes to complications in claims due to surveillance evidence. The reason for this is that a high proportion of our clients are videoed, due to the nature of our work. If you have cause to be concerned that your insurance claim may have been compromised by items posted on social media networking sites, try to contact us sooner rather than later. When it comes to the law, forewarned is forearmed!
We do not endorse any research, studies or sources mentioned within our blogs and comments. Furthermore, we do not endorse any medical advice provided, and would strongly recommend anyone seeking medical advice to contact their local healthcare provider.